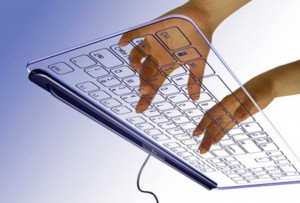 Image Events are an Irish based company operating  from Dublin 18. Our skilled printers and graphic designers have over 20 years experience in the exhibition and sign trade, and are specialists in large format printing. Unlike most web based companies we are not middle men. We are a production company with in house control over all aspects of your order.
Our premises houses both Mac & PC Design, Printing and Finishing, ensuring a reliable high quality service, with fast turnaround.
Existing clients have found it incredible that our quality is as good as our competitors who may charge up to 3 times as much for exactly the same products. There's no magic involved. We understand that the market is very price sensitive, so with this in mind we are constantly talking with our suppliers for favourable discounts, which we in turn pass on to yourself. The result?  Quality products at great prices.
If you are offered  a cheaper product, ask why. How are the graphics printed? what inks are being used? What quality is the stand. Will the graphics have a good fit? Is the printing done in house? And more importantly are you comparing like with like?
Not convinced? We have continually been chosen against stiff competition by the most professional corporate clients, including many well known brand names from the industry (Jameson Distilleries, Honda, MSL, The RDS, VFI, Avery Dennison Europe, An Garda Siochana…..) as well as local government, Schools and Charities.
How soon can I have my stand? Turn around times do vary, but we will work with you and your deadline. We are happy to say that we have never missed a deadline yet. Unlike many of our competitors we hold stock so many standard products are immediately available. Customised products may take a little longer,  usually about 2-3 days. If you have less time let us know we love a challenge.
Our Graphics are printed using vibrant high quality Eco Solvent, UV Stable Inks. We only use the materials that suit the purpose ensuring you get a quality product that lasts.
While most of our clients use their own in house designers to  provide print ready artwork our in house designers will be happy to work with you to bring your innovative ideas to life. Give us a call on 01 2967730 and talk to a friendly member of our team who will be delighted to advise you.