Banners and Posters
Our banners are made with long lasting material and are printed with long lasting inks, even in direct sunlight our banners will last for years. The vibrant ink we use for our PVC Banners will provide great impact for your advertisement or sales message.
PVC BANNERS
Printed using UV Stable,  Eco Solvent Based Ink onto a Reinforced PVC Material complete with eyeletes for easy hanging. TOTALLY WATERPROOF. Can be easily Cable Tied to railings, poles, gates, fences, etc.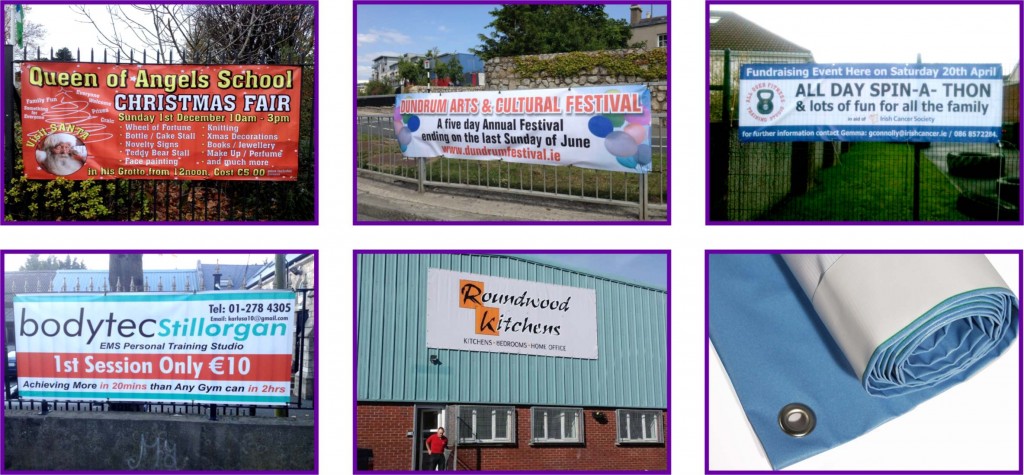 POSTERS

Posters provide maximum impact when and where you need it. Sales, Promotions, Events, Services, People, Pets, Holidays, festivals or whatever you desire to tell the whole world about. We are capable of printing up to 1370mm wide in full colour using Eco Solvent, UV table inks. This means that the print will always be Vibrant and waterproof. We can print photographic posters with outstanding colour consistency and true to life image quality.

Standard sizes also available: A0, A1, A2, A3 and A4